A Breeze to use for Both RV Property Owners & RV Enthusiasts
Simple, Intuitive, & Easy to Use - That's RVLBO
Listing RV lots for rent or sale should be easy. And now it is with our minimal & effective features. Our large user base & top-notch features make the whole renting & selling experience fast, simple, and pleasurable!
Stay Up-to-Date With Push Notifications
Take the confusion out of renting & listing an RV property with instant notifications. Whether it's a message, request, or review, simply tap the announcement and jump straight in!
Hundreds of Easy-to-Browse RV Properties
Say 'no more' to long Google searches or expensive advertising with a simple listing & browsing system. There's a reason we have over 1,200+ active monthly users!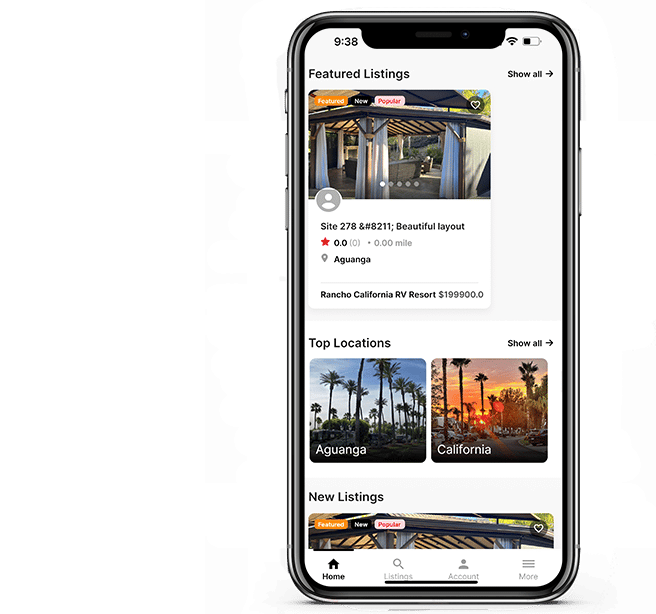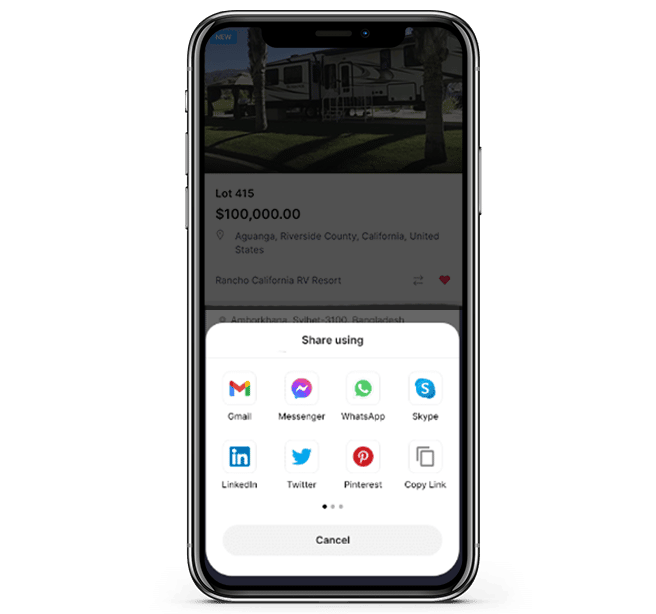 Instantly Share & Market Your Listings
Social media is the #1 most powerful marketing tool – And you have it at your fingertips with RVLBO. At a quick click of a button, you can share your listings with a whole world of potential renters or buyers.
See an RV Property that Tickles Your Fancy?
Mark your favorite properties with the heart icon and stay up-to-date with any changes. So when you're ready to pull the trigger, finding that RV property you loved is quick & easy!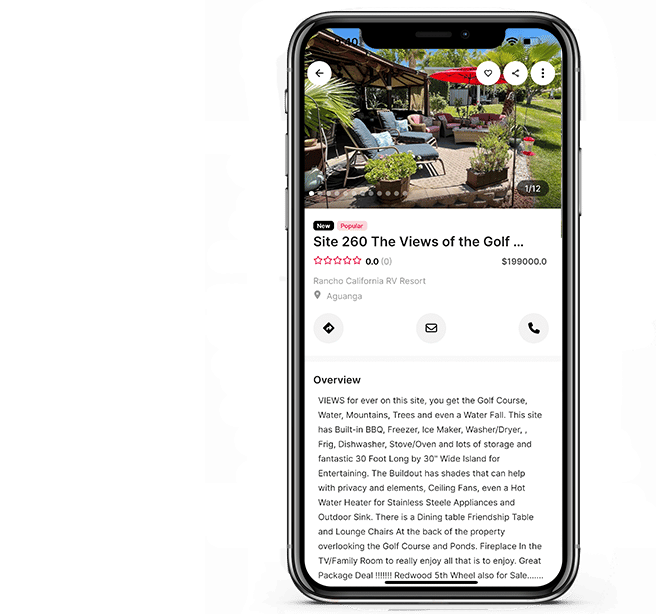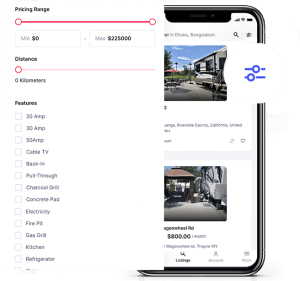 Looking for Something Specific?
Save hours with dozens of filters – All designed to help you find your perfect stay in as little time as possible. Choose by location, size, price, and so much more!
Locate RV Properties Near You - Wherever You Are!
Find the ideal RV property, no matter the time or location. Whether you live remotely or you're on the road, RVLBO helps you locate and rent a property within your specified distance.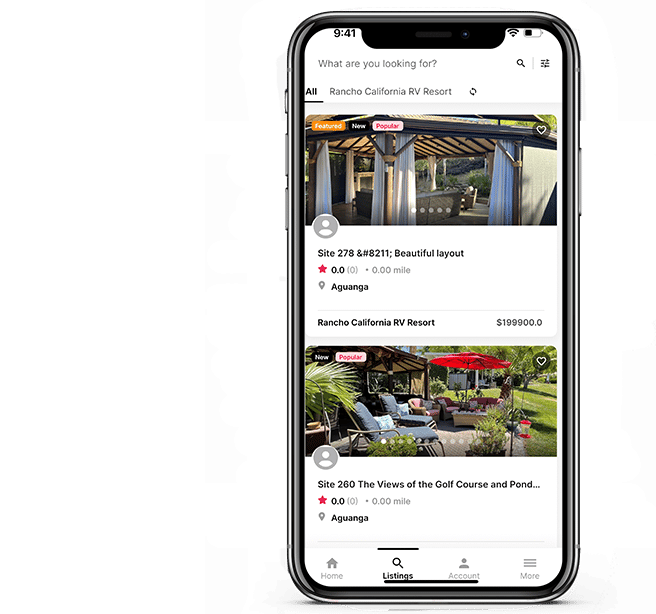 Download Today (It takes minutes!)
RVLBO is the ultimate app for property owners and RV lovers. So whether you're looking to rent an RV property and explore the world or make a tidy profit on one of your properties, download our app today!