Flexible Prices & Packages for Everyone
Sign up for your free account and start listing your property, or get a featured listing & more options for a small fee
Recommended
Featured Listing
Per Package
Valid for 1 month
Get 5 featured listings and more
Auto renewing

Unlimited

Regular Listings
5 Featured Listings
Property Title
RV Resort
Description (Unlimited Description)
Amenities
Social Info
Region (Maximum of 1)
Map
Video (Optional)
Address
Email
Phone Number
Website (Optional)
FAQs
Park Hours
RV Type Allowed
Link Directory - Sell (Unlimited Link Directory - Sell)
Min RV Length (Unlimited Min RV Length)
Max RV Length (Unlimited Max RV Length)
Images (Maximum of 20)
Check-In Time 1
Check-Out Time 1
Nightly Rate
Pet Policy
Other Information
Pricing Period
Contact Owner
Allow Customer Review
Live Chat Included
Free Listings
Per Package
Valid for 1 year
Create unlimited listings with all our powerful features
Auto renewing

Unlimited

Regular Listings
Featured Listings
Property Title
RV Resort
Description (Unlimited Description)
Amenities
Social Info
Region (Maximum of 1)
Map
Video (Optional)
Address
Email
Phone Number
Website (Optional)
FAQs
Park Hours
RV Type Allowed
Link Directory - Sell
Min RV Length (Unlimited Min RV Length)
Max RV Length (Unlimited Max RV Length)
Images (Maximum of 10)
Nightly Rate
Pricing Period
Contact Owner
Allow Customer Review
Live Chat Included
Sign Up
You can create a free account with no obligations and no contracts in just a few clicks.
Create Listing
List your RV property within minutes and start receiving inquiries using our using our contact tools.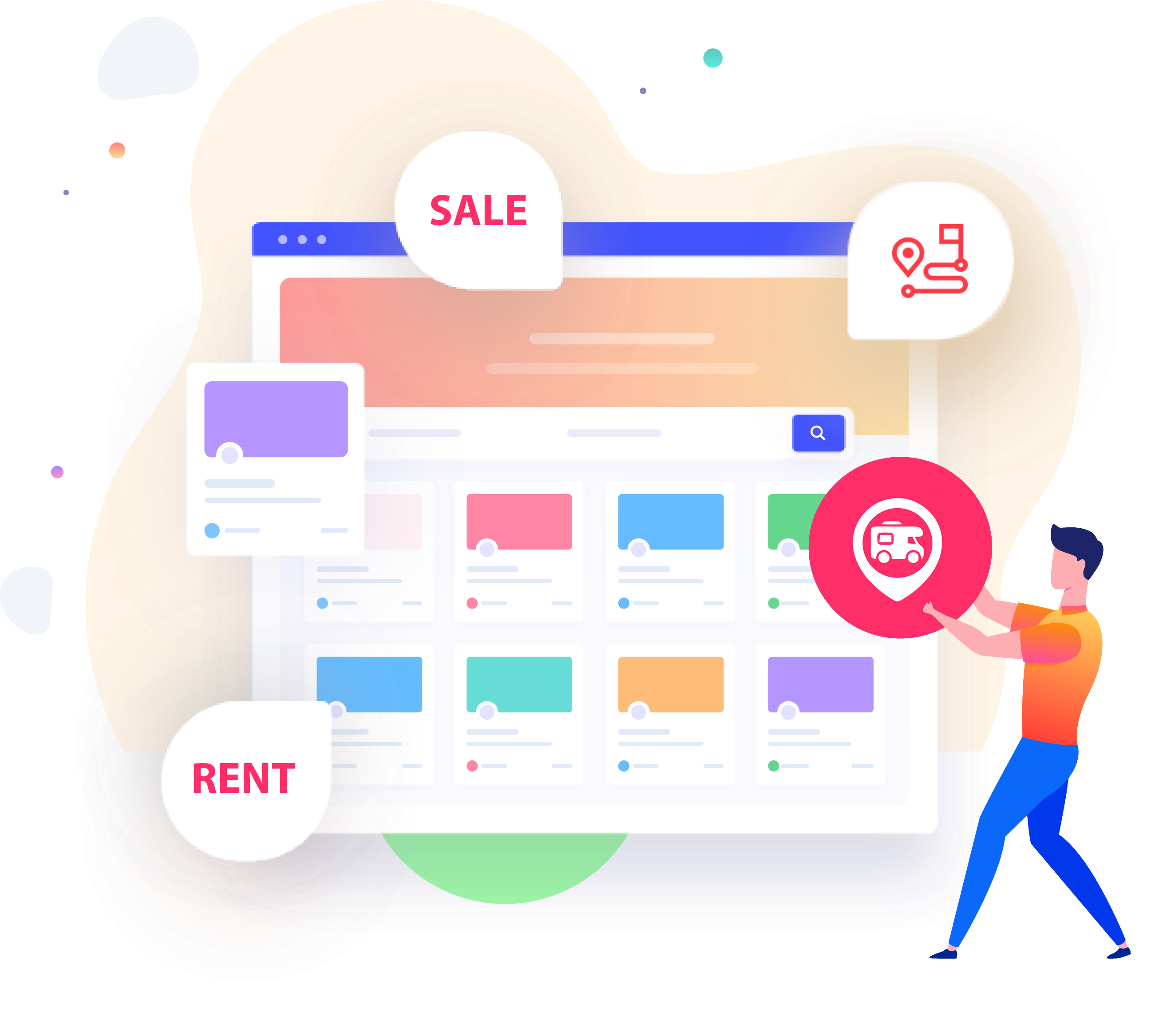 Submit in Marketplace
Activate your free listing in the RVLBO Marketplace and get more visibility from people specifically looking for properties.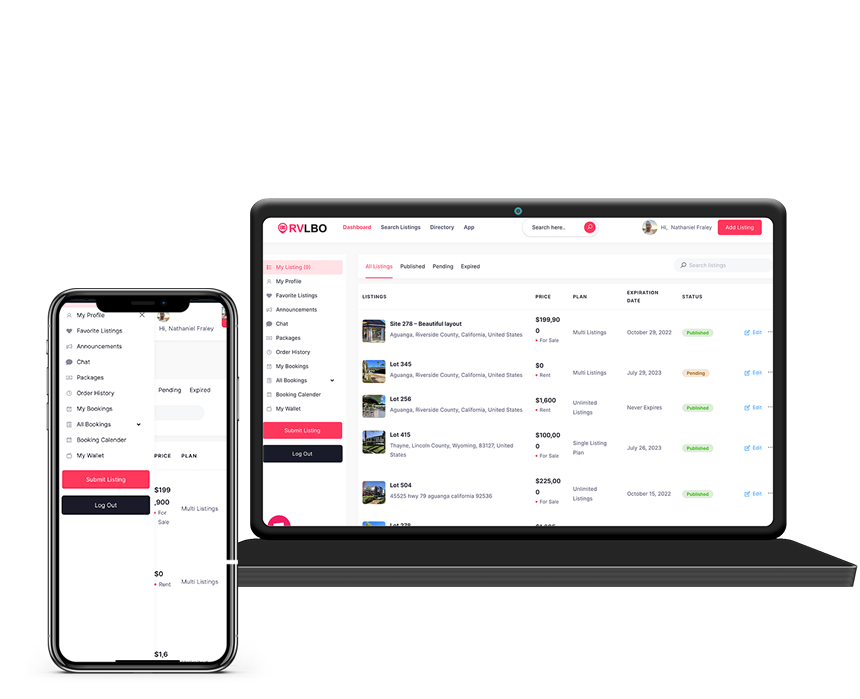 The RVLBO Dashboard
Manage your listings, bookings, and more in the all-new RVLBO Dashboard. In this video, we walk you through what you can expect using RVLBO.
Need Help? Call today 623-980-5262
We're an honest bunch. And that's why we're 100% upfront & transparent – Meaning you'll get what you pay for without any sneaky contracts or added charges!
Cancel at any time, from anywhere
If you're looking to rent or sell your RV property, then we're here to help. Thousands of property owners use our platform every day to turn a profit, and we're sure you will too. And to proof it to you, we're willing to offer a 30-day Free Trial!